bean

Add bean as a friend

bean will be notified and will have to accept this friendship request, to view updates from bean and their ratings you must follow them.

Remove bean as a friend



Lists
Recent reviews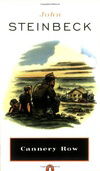 Posted : 10 years, 8 months ago on 25 October 2007 04:51 (A review of
Cannery Row
)
having read the Red Pony and The Pearl when I was a kid, I hated Steinbeck, but while I was living in Monterey I decided it would be prudent to at least give this book a shot, and I will admit, I'm a big fan of his now. It really is the perfect story!

0 comments,
Reply to this entry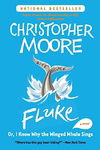 Posted : 10 years, 8 months ago on 25 October 2007 04:42 (A review of
Fluke: Or, I Know Why the Winged Whale Sings
)
I love this book; humore, philosophy and sci fi (esque) all rolled into one.

0 comments,
Reply to this entry
Movies
TV
Music
Books
Favorite Authors
DVDs
Top rated

My dvds page

Rated 1 dvds

Comments